Are you looking for a reliable motorbike rental in Bangkok? We have already taken care of you and compiled a list of the most reliable suppliers of this service.
Emma Motorbike Rental
Work hours: 11:00-21:00
Phone: +66 (087) 837-67-08 (Line, WhatsApp)
Google map: https://goo.gl/maps/n9QUbBZX3Gx
FB review: https://www.facebook.com/emmamotorbikes/reviews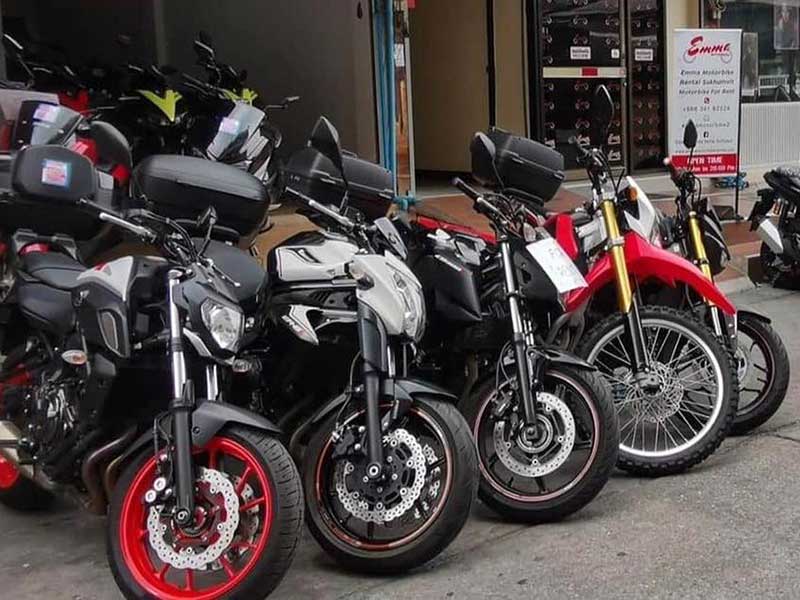 Family owned motorcycle and car rental business with high quality service. In our opinion, this motorbike rental is the best in Bangkok. Usually for our clients who want to rent a motorcycle in Bangkok, we only recommend this rental.
To reach this motorcycle rental in Bangkok, you must first arrive at Lat Phrao MRT Station. Go out into the street through exit number 4, look to the right side. You will see many motorcycle taxis. Just tell them, "Emma Rentals." They all know this store and each of them will take you to this place.
Small scooters, semi-automatic motorbikes, enduros, big bikes, cars – you will find all this in this place. It is a little more expensive than everywhere else, but when it comes to quality service, it makes no sense to discuss the difference in price of a couple of dollars compared to other rentals.
UPD: Recently, these guys opened another motorbike rental Bangkok point located on Sukhumvit Rd, Watthana district.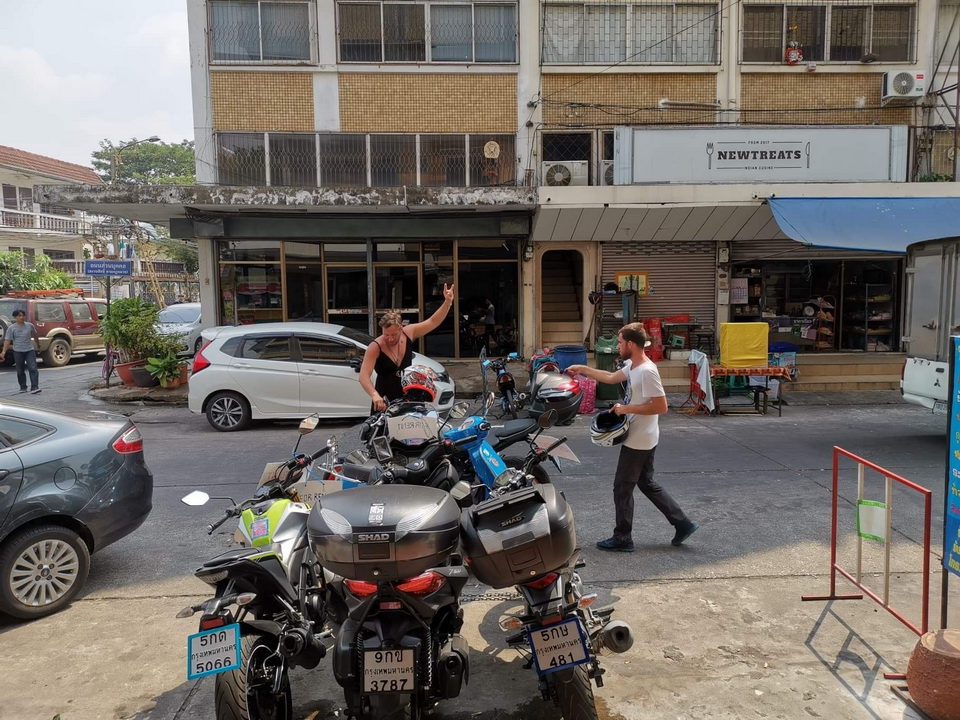 Address: 984/61 Soi, Pridi Banomyong 40 Alley, Phra Khanong, Watthana, Bangkok 10110.
Link to Google Map: https://g.page/rentascooterbigbikesukhumvitbkk
BSR
Work hours: 10:00-18:00
Phone: +66 (85) 055-02-47
Google map: https://goo.gl/maps/hsx5Y5cZMN7FCWJF8
Website: https://www.bsrbikeshop.com/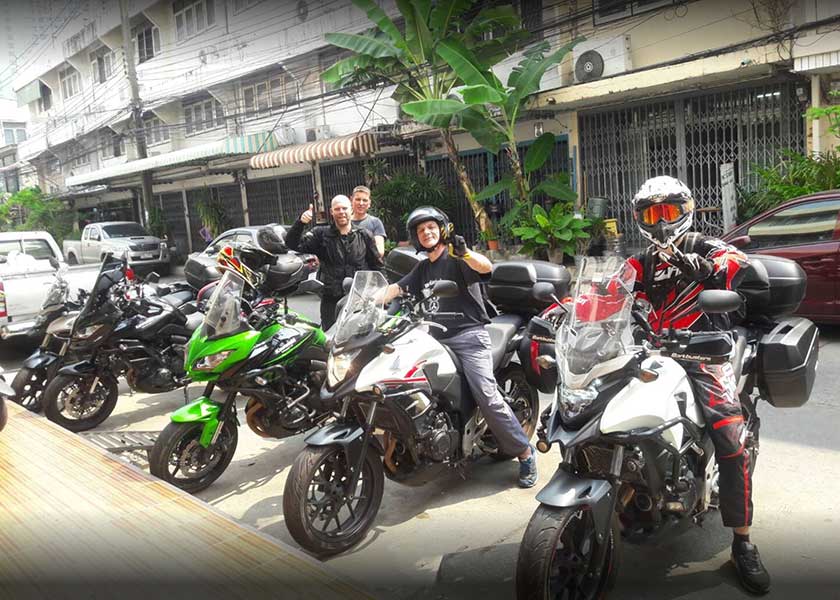 Bangkok Scooter Rental, also known as BSR, is a motorbike rental business in Bangkok, Thailand. As avid motorcyclists, ourselves these guys pride ourselves on being knowledgeable, supportive and fair while providing everything from small automatic scooters to full-size touring bikes. If your in Thailand for a week or a year Bangkok Scooter Rental hope aim to provide customers the best experience possible.
Fat Boy's Motorbike Rental
Phone: +66 (097) 045-60-30 (Line, WhatsApp)
Google map: https://goo.gl/maps/Brxe2FrQGJq
FB review: https://www.facebook.com/Fatboysmotorbikerentals/reviews/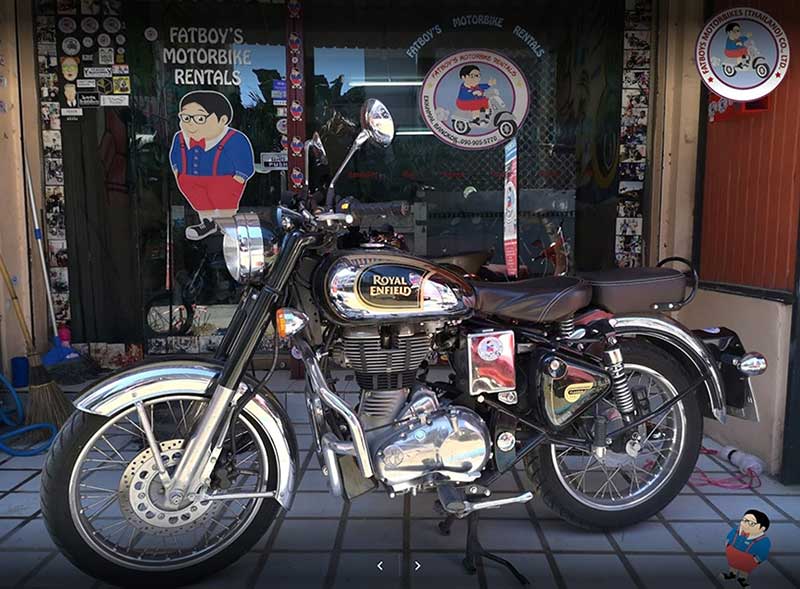 This Bangkok motorbike rental outlet is located in the very center of Bangkok – just 15 minutes by walk from BTS On Nut. If you feel lazy, then use a moto-taxi and get to the Fatboy Motorbike Rentals for 20 bahts only.
You can not only rent a bike or a scooter there, but buy some as well. Pay in cash or by installments. The deposit range is 2000-3000THB.
These guys once started out as a motorcycle rental, but now they have not only motorcycle rental, but also services for obtaining a driver's license. By contacting here you can get a driver's license in just one day.
---
Please follow the important rule! If you want to rent a scooter or a bike in other rentals of Bangkok, please, check review or any other feedback. Beware of frauds, who make tourists pay thousand of bahts for a broken detail cost in $1.
And by the way, if you know other bike and scooter rentals showing good service – let us know, we will add them to our list.
If you have for any reason has a negative experience, kindly share your feedback via email or the form. We will update our listings accordingly. – Ed.