Attention! 38 scooter accident related deaths in Thailand every day. If you have never driven a scooter, don't go renting one in Thailand to "learn". Safe your life. Your family wait you at home.
Konstantin
Founder of CMSR

Chiang Mai Scooter Rental Co. LTD work in the moto-rental market for many years. All our motorcycles and scooters are in excellent technical condition. All company employees follow the highest standards of personal conduct with respect to responsibility and tradition. High standards of personal conduct mean that our employees follow the principles of honesty, integrity, impartiality, and respect when dealing with customers, as if our clients were our own relatives or good friends.
So, renting a motorbike in Chiang Mai Scooter Rental you get:
– free delivery to your place of your residence (you do not need to spend time searching bike rent);
– reasonable prices (you can be sure that you will find a high-grade service at a reasonable price);
– a full tank of petrol (you do not need to look for gas station immediately after you've rented a bike and you can do what you want);
– first aid kit (you do not have to look for a pharmacy to pay for expensive hospital if you get into a small accident);
– health insurance (be careful, the insurance company pays for your medication only if you have the driving license of "A" category);
– anti-theft device (you do not need to worry how to secure the bike from theft);
– high quality helmets of big "farang" size standart of "three-quarters" with the wind screen (you do not have to suffer from the fact that your helmet does not fit on your head and your face will be protected by windscreen from dirt, dust and insects);
– tires of good quality (you do not have to drive on the "bald" tires);
– accurate brakes (you can be sure that our brakes are in good order and therefore will not let you down in unexpected situations on the road);
– timely maintenance (you do not have to drive to the workshops in order to change the oil or a light bulb, we will do it ourselves when its needed and you do not even have to get out of this house);
– service and repair costs – dealer price;
– reliable and honest service (you will not be deceived into parting with money and no one will ask you to pay for damages you have nothing to do with, for example for the scratched plastic, or lamp which has been broken by the previous customer);
– in case you are not sure which model of the motorbike you want to rent – we will help you to make a choice so you will have only positive impressions from the trip and from the use of our service.
Our Motorbike rental in Chiang Mai is open from 8:00 to 18:00 for rent and delivery (monthly terms only), and 24/7 for order. Monthly, Weekly, Daily terms available.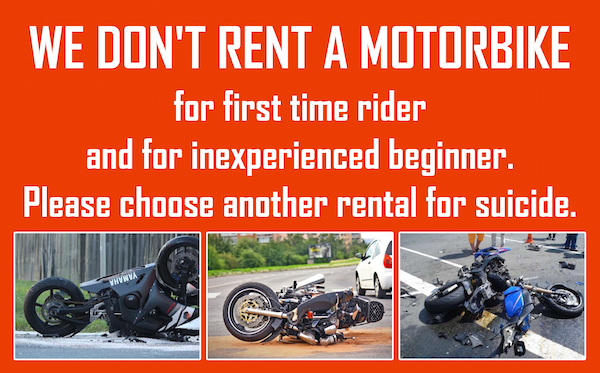 Chiang Mai Scooter Rental Fleet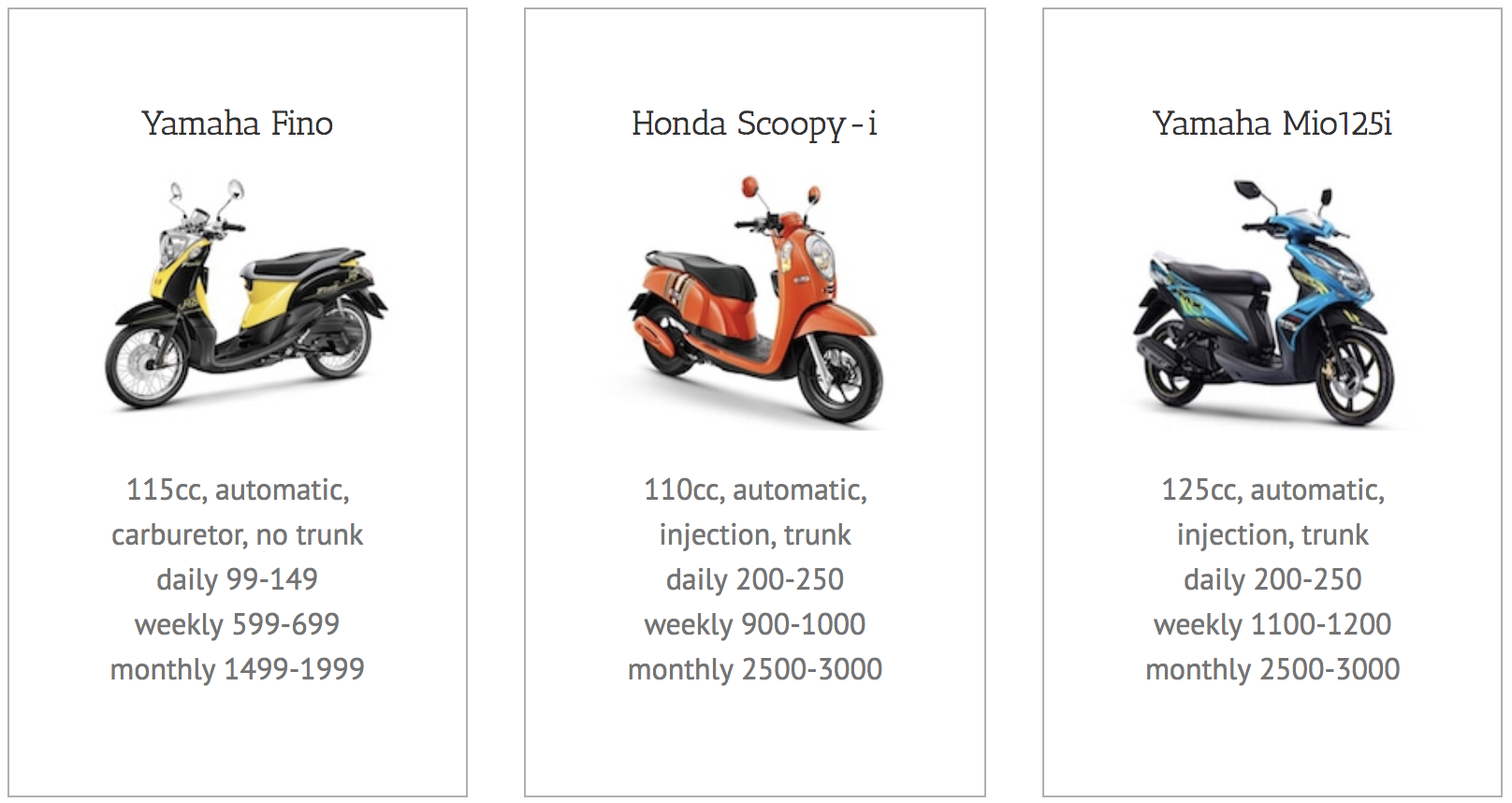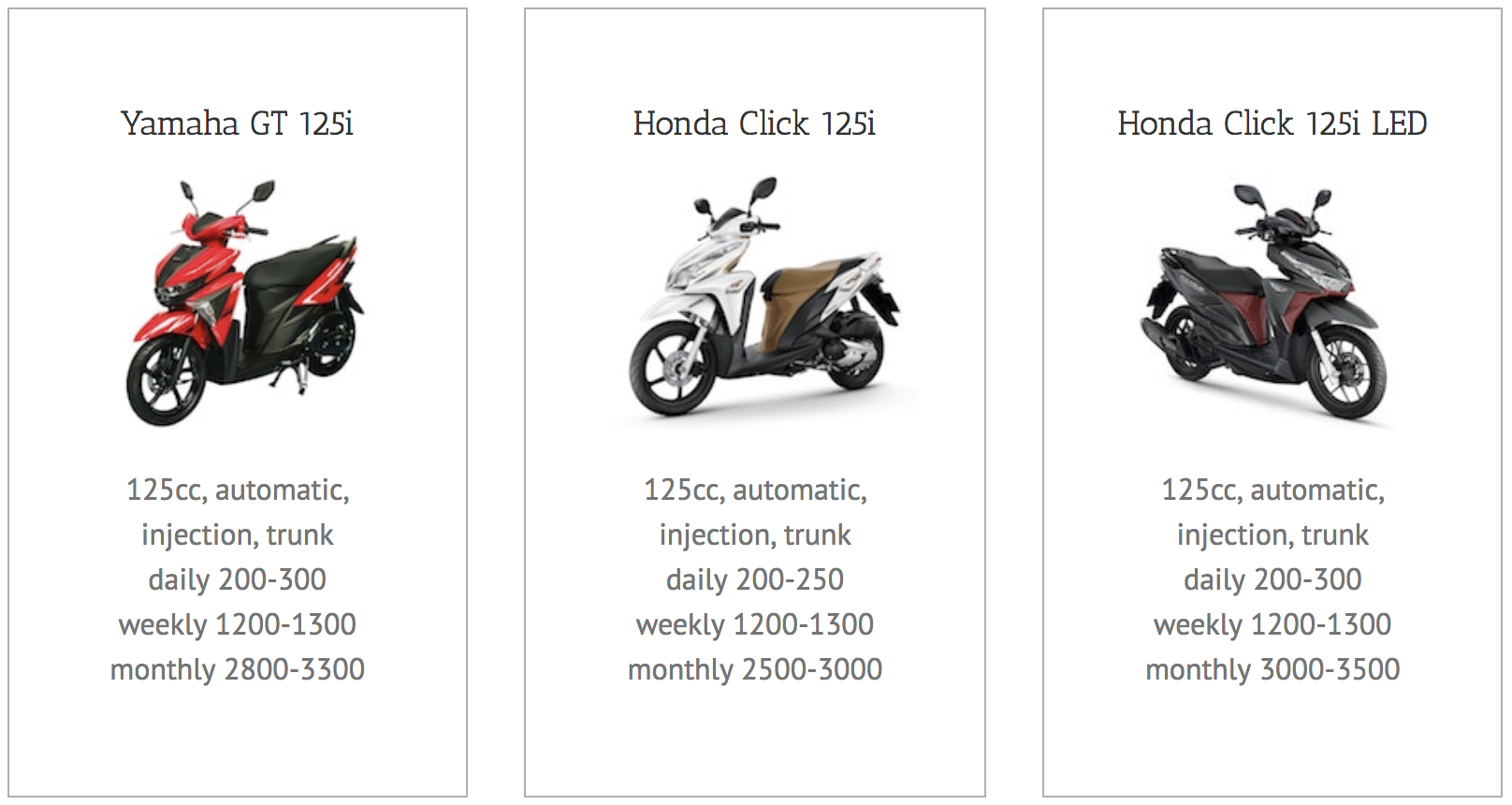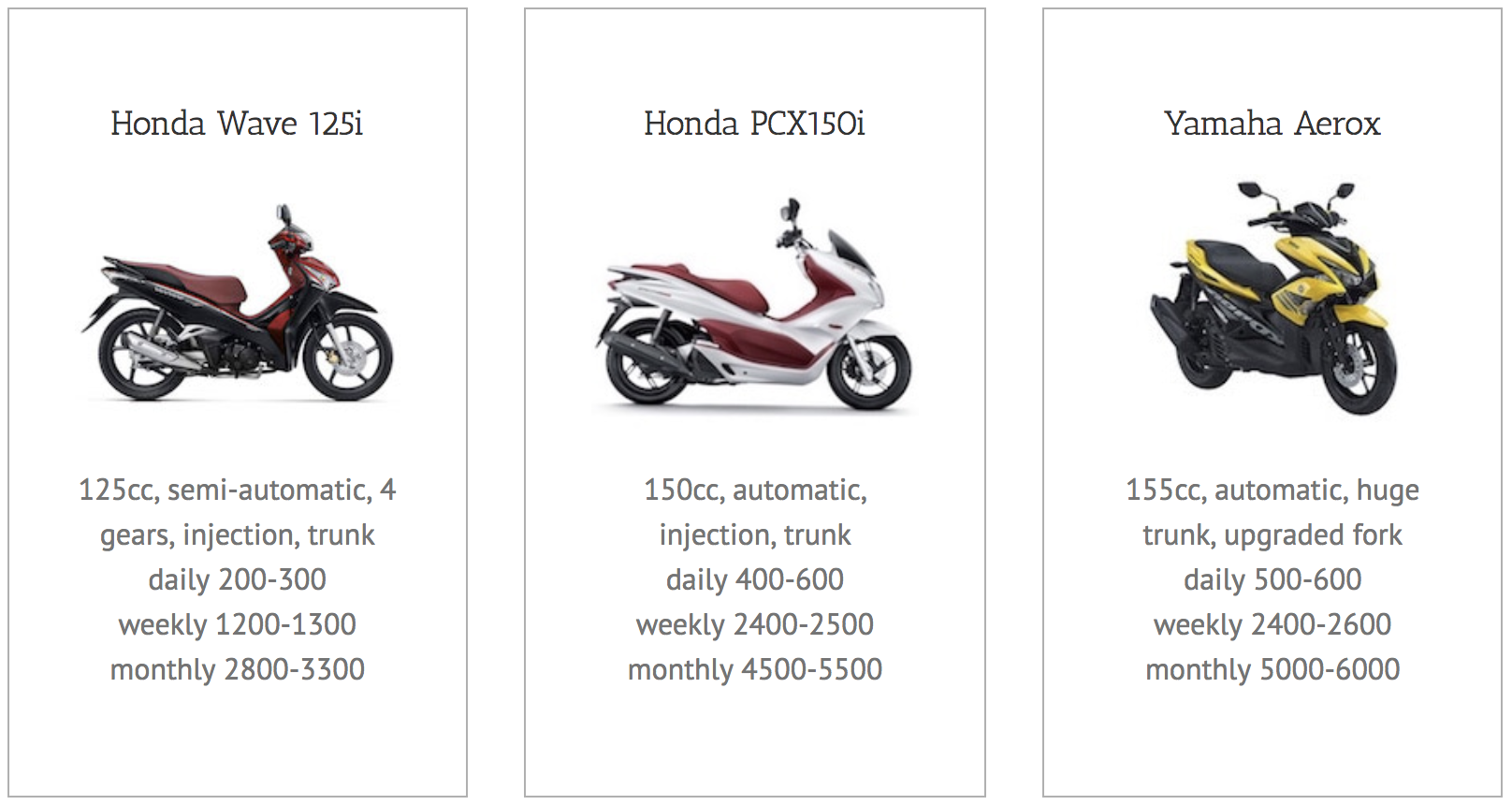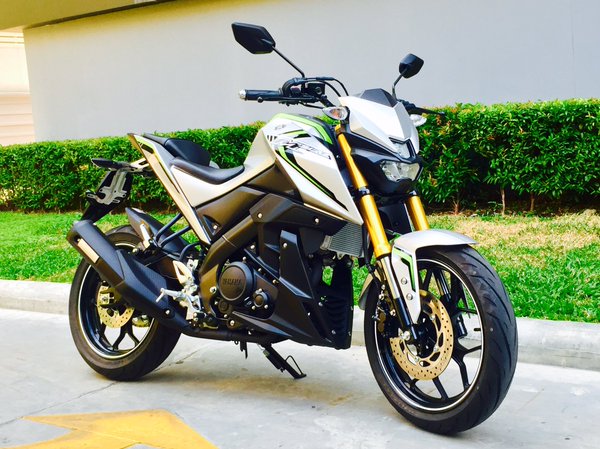 Yamaha M-Slaz, 150cc
manual clutch, 4 stroke, 6 speed,
comfortable seat fol long-time travel, top-speed 130km/ph,
Good choice for riders who have experience riding a manual gearbox and who want to travel by Mae Hong Son Loop, Mae Sariang Loop, Baan Rak Thai, Golden Triangle, and another mountainous and high-hilly regions
(no off-road)
Daily, Weekly, Monthly
ATTENTION! We reserve the right to withhold our motorcycle from rental if we do not consider the renter possesses the skills to safely operate it.
For order motorbike send us a message
 (SMS, Line, WhatsApp, Telegram) or call us
 (085) 711-44-03 (from Thailand)
 +66 (85) 711-44-03 (not from Thailand)
 or send a message to Facebook Page
 (link open in new window)

Don't forget!
 We do FREE delivery in Chiang Mai City
 for Weekly and Monthly terms!
Dot on the Google Map - click here 

or click on the map below
(link open in new window)
Address (en): 197, Ratchamanka Rd, Phra Singh, Chiang Mai, 50200, Thailand
[ratings]
Chiang Mai Scooter Rental Review

Best scooter rental in Thailand!

Chiang Mai Scooter Rental provide a excellent service! No passport deposit! The scooter are in very good condition! With that free helmets and first aide kit!! This is what I call a customer care service! Thanks a lot! See you next time Cheers!
Tim Peterson
Cannot be better

Rented a motorcycle for three weeks, excellent experience. Friendly and helpful personnel, very good price, latest model and well maintained scooters. Deposit requirements is reasonable. Highly recommendable. On my next trip to Chiang Mai, for sure, I will use them again. Thank you guys.
Alexander Mitilineos
Superb!

Just what you would expect from a Quality Rental. The scooters were in very good service state. We had them nearly two weeks and never had an issue. The helmets were much higher quality than the other shops we looked at in town. The rate was very competitive especially considering the rate they gave us to extend our rental. The customer service and promptness of response when communicating was excellent. I would highly recommend to anyone and would return if I was in the city.
Elizabeth Parkinson
Excellent service & good quality for a very sharp price!

We are so gratefull that we found this scooter rental. Excellent service, free first aid kit, bike alarm, very good quality & maintained motorbike. Helmets also perfect quality. We rented it for 10 days to do the Mae Hong Song Loop. It was perfect and the price was the lowest that we have seen in Chiang Mai. People in shop are also very friendly & helpful.
Thank you for everything. We definitely recommend this place to anyone that want to rent a scooter!
Natalie & Mack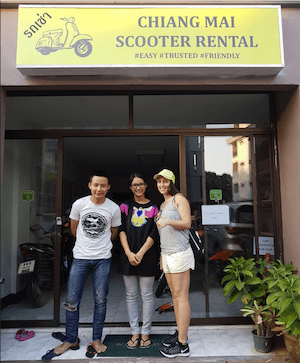 Chiang Mai Scooter Rental
Created by Travelers for Travelers
#easy #trusted #friendly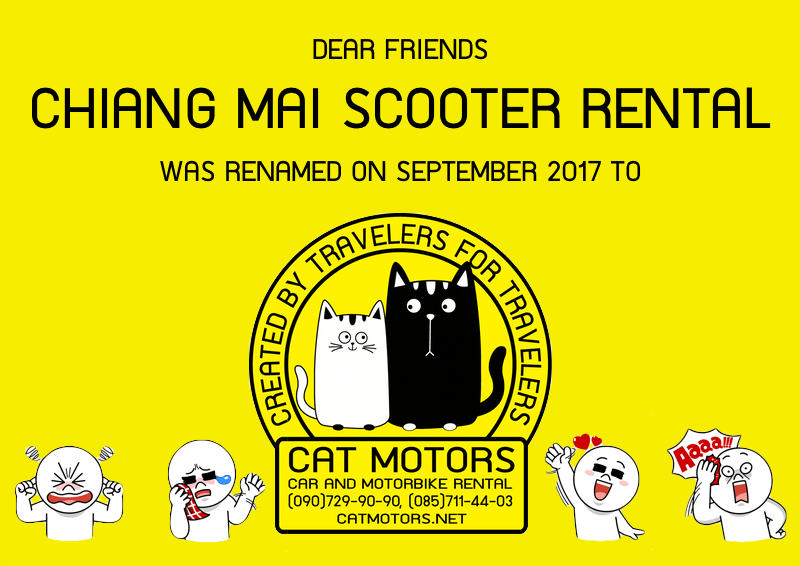 See you! =)