Want to find the best motorbike rental in Hua Hin? Let's try to do this. Perhaps the rentals published below are not very large, but nevertheless they are trusted by customers and have earned a good reputation.
The fleet of some of the listed rentals include not brand new motorcycle models, but the bikes that have been used quite a lot. But if there occur some problems, the motorcycle is immediately replaced by the other available.
We were guided not by how imposing the rentals fleet look and what brands it includes, but by the quality of the service it can provide the tourists with.
The list is under permanent update. And if you know a reliable Hua Hin rentals providing high quality service to the tourists, please, let us know. We promise to make our own review and add it to our list, as soon as your recommendation is confirmed.
1. Hua Hin Moto 88
Phone number: +66 (062) 626-25-13 (Line, WhatsApp)
Google Map Location: https://goo.gl/maps/tjoSnnV2vCG2
Get the FB Review: https://www.facebook.com/HuaHinmoto88/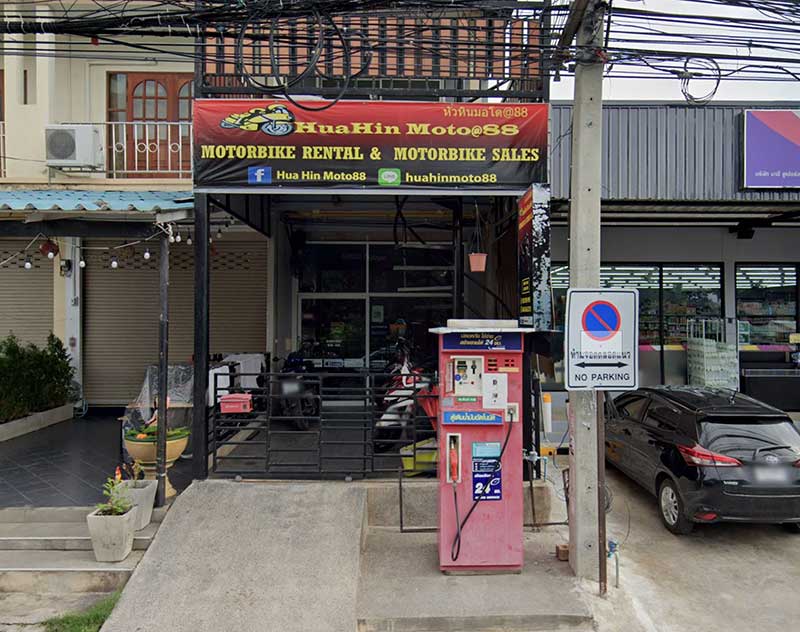 15 minutes walk from the city railway station. One of the best rental options in Hua Hin. But it also happens that all motorcycles are rented. So call the manager in advance to make sure motorbikes are available. Also, you can rent a scooter by calling on the phone, these guys speak English. Bicycles are also available.
UPD June 2021: According to the latest reports, these guys are closing their businesses because Thailand's tourism industry has collapsed… Check their FB page for up-to-date information.
2. Hua Hin Rent
Phone number: +66 (92) 367-7799 (Line, WhatsApp)
Google Map Location: https://goo.gl/maps/KzZdXEFfpT82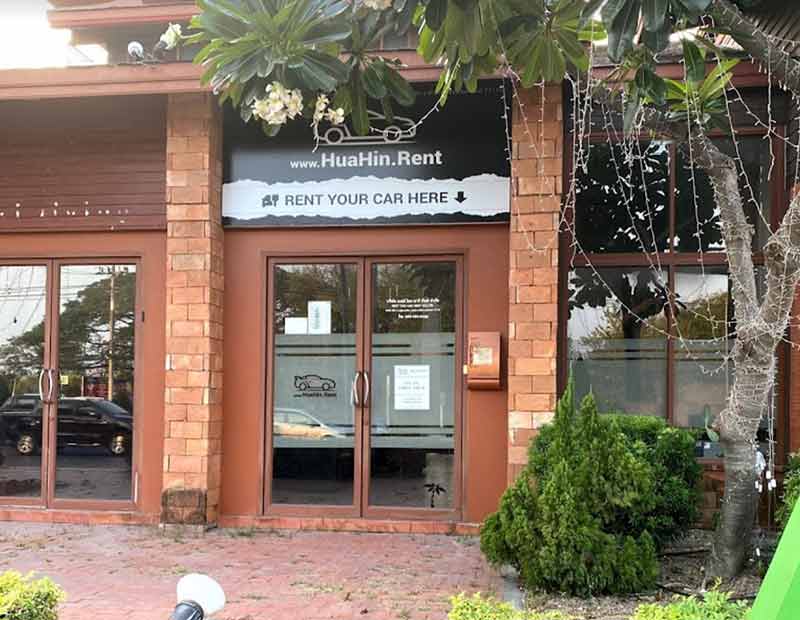 One of the most popular car and motorcycle rentals in Hua Hin. They are located on the main road of Hua Hin and are very easy to find. At the request of the client, they can deliver you a car or motorcycle to your hotel or home.
3. Hua Hin Motorcycles
Phone number: +66 (095) 350-65-58
Line, Viber, WhatsApp: +66 (83) 880-80-51
Google Map Location https://goo.gl/maps/zi7HjKPEJ2w
FB: https://www.facebook.com/huahin.motorcycles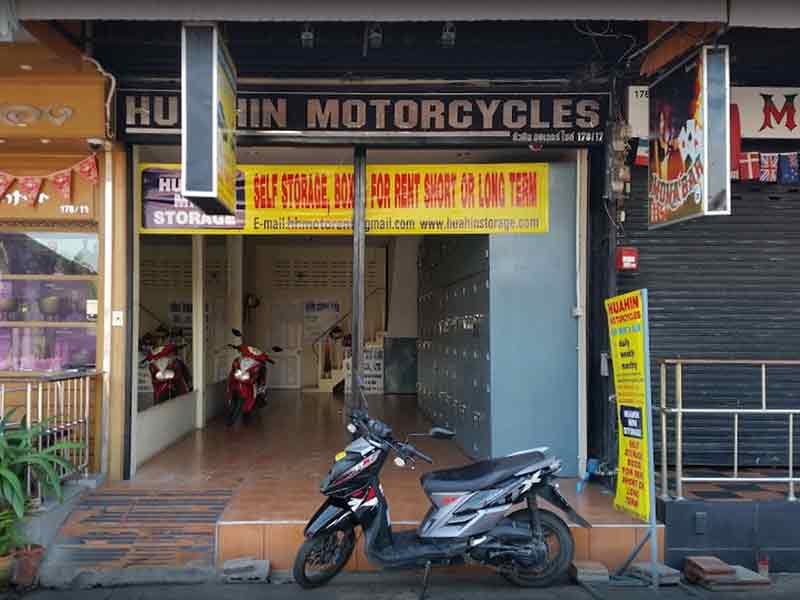 These guys are just like "3 in 1 Nescafe" – you can rent bikes, scooters, cars and rooms there. Hua Hin Motorcycles is located not far from the railway station as well. And even closer than the previous two from our list.
---
Of course, there are many other motorbike rentals in Hua Hin, but we tried to choose the most reliable for you. Best motorbike rental in Hua Hin – we found it. Done.